406 Silicon fuzz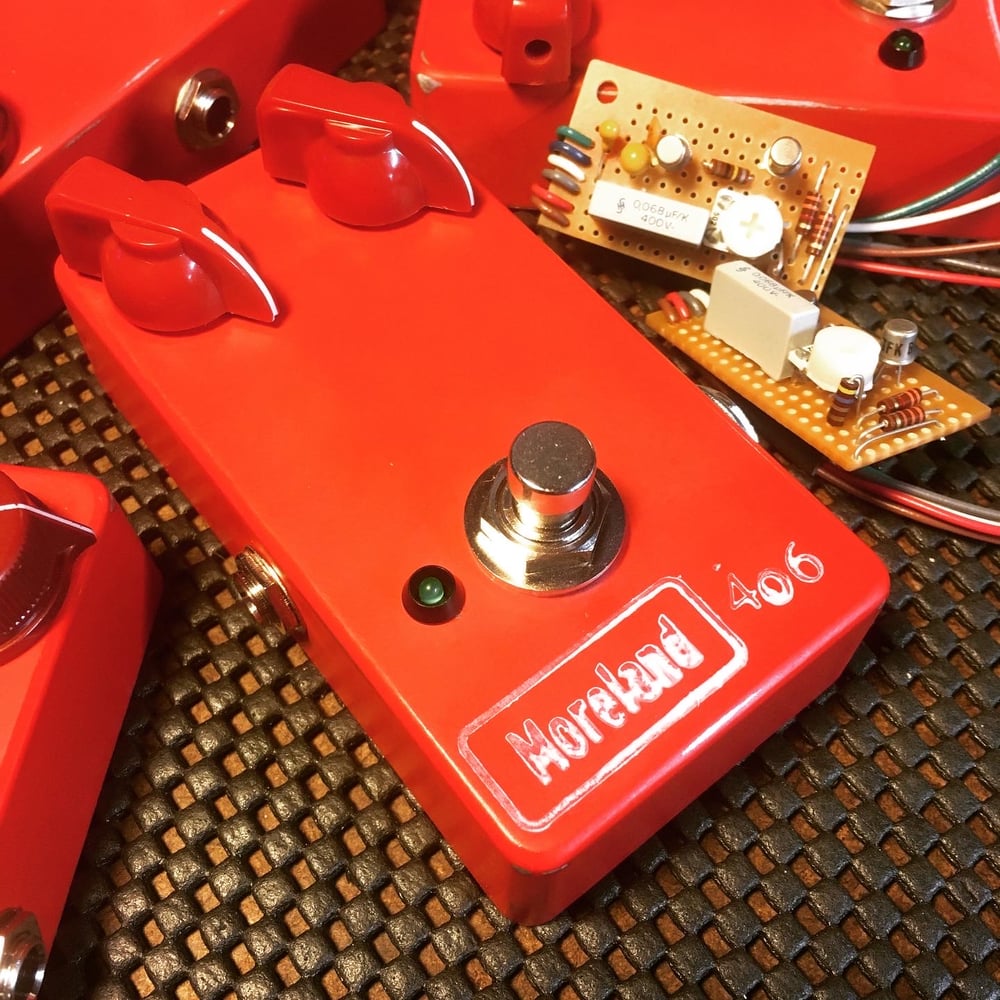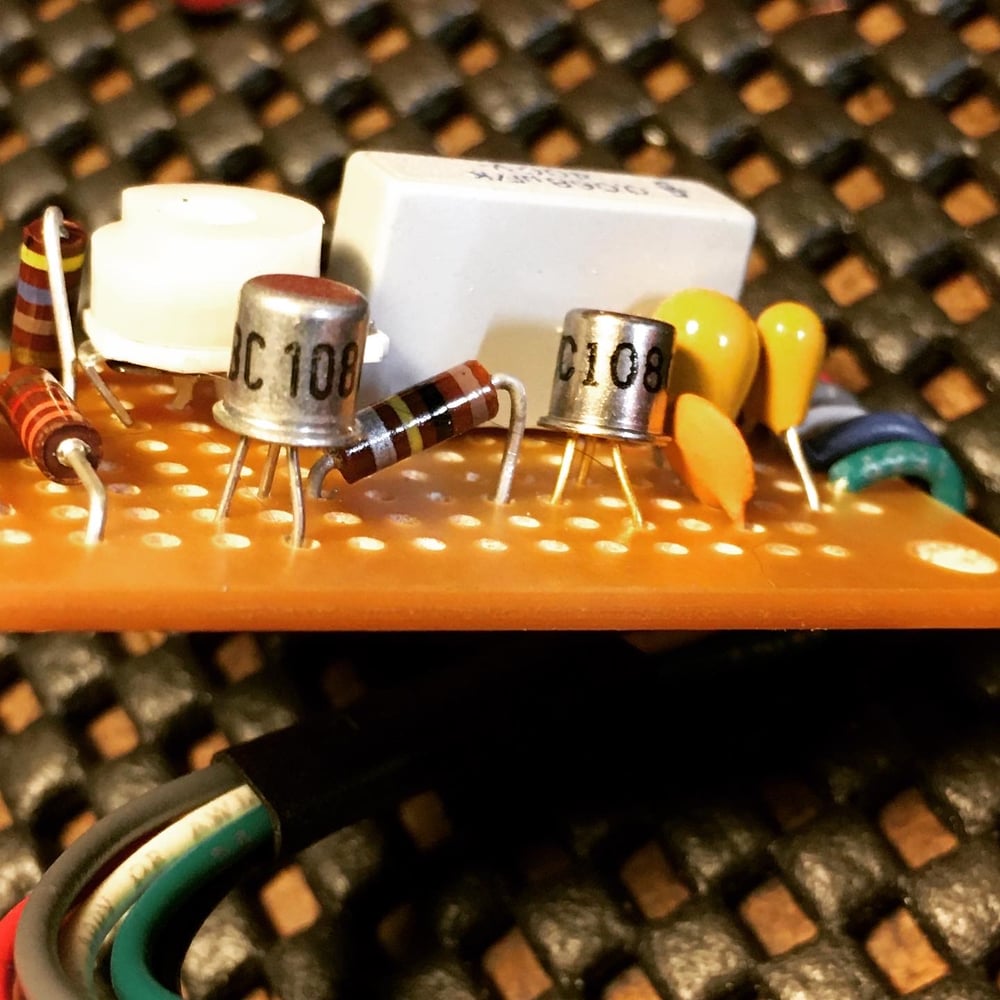 The silicon incarnation of the 404 - an aggressively tuned fuzz face circuit. The silicon difference to my ears is a stiffer texture, and quicker transition into brighter cleans. Temperature stable up to hotter-than-its-ever-gonna-actually-be degrees. Standard negative ground plays nice with other pedals on a daisy chain, however the provided battery still works better for this circuit (don't @ me, look it up).
======================================
*Color / Knobs / Aesthetic subject to availability and at my discretion.
*ALL PEDALS ARE BUILT TO ORDER, PLEASE ALLOW 2-4 WEEKS FOR DELIVERY
*ALL SALES ARE FINAL
*LIFETIME WARRANTY - if it's broken, I'll fix it. If you break it, I'll fix it for cost of parts and shipping. Doesn't matter if you're the original owner or not. However this does not extend to customizations or modifications or tone-chasing.